Cushions can certainly change the decor of any room, they are cosy, comfy, elegant and stylish which makes them the most sought after soft furnishings. These few squares of fabrics can change the personality of your interior and inject new life in to your home. However the most important task is to select their right colour palette, shapes and arranging them to achieve the perfect look for your home.
Below are a few tips which could help you to make the right choice for your interior.
Step 1: Know Your colour Palette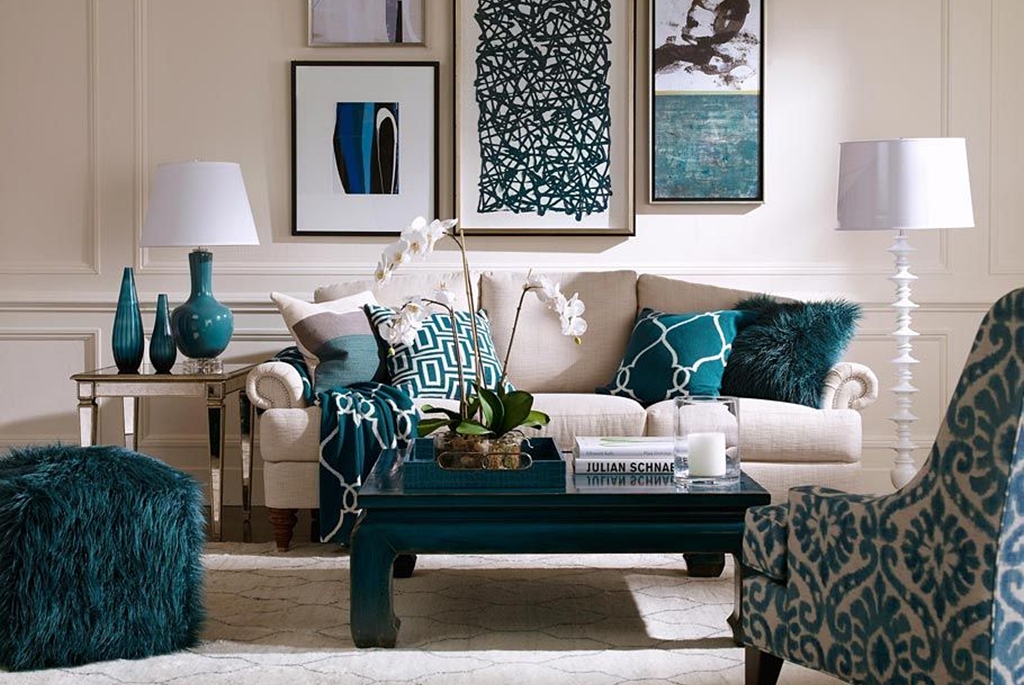 The first and the most important aspect is to highlight the colours that are complementary or in contrast to the furniture, artwork and soft furnishings. The picture below shows the perfect balance of colours with cushions in bold and rich combination of colours that blends beautifully with room's neutral wall and features.
Step 2: Choosing the right shape and textures
Besides the right colours adding distinguishing textures and fabrics to your sofa in various different sizes from large squares to small rectangles can help in achieving a coordinated look to give your interior a lift it needs. The picture below is the best example with printed and textured cushions in different sizes and shapes on plain sofa.
Step 3: Deciding the number of cushions and arranging them well.
The final step to decide the number of cushions, for a traditional look stick with an even number of cushions as it is symmetric and pleasing to the eye and for an artistic look suited for modern styles an odd combination is mostly recommended. Remember selecting the right number is about balance, too many can be overcrowding and a few can make a room seem cold and uninspiring. Example for a single seater sofa use a single cushion, and for three seater sofa use five cushions.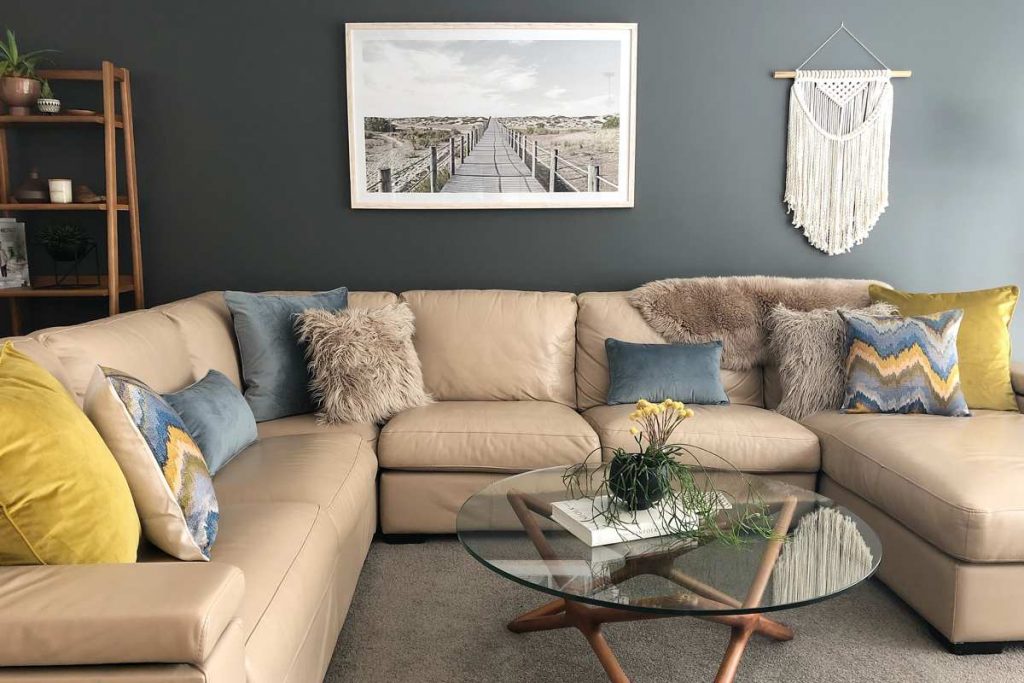 Whatever you decide remember that arrangement is all about layering.